Web Developer Encountering Empty Response Issue
TLDR Hoang is experiencing problems in data import, encountering an empty response body. Kishore Nallan requests the cluster id to assist further.
Powered by Struct AI
Sep 06, 2023 (3 months ago)
Hoang

hi, I am Viet - web dev from TGA
please help me in this case
I tried to import but no record with the 200 code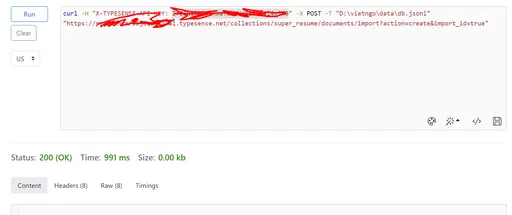 Kishore Nallan

Are you not getting any response body?
Hoang

Kishore Nallan

Hmm can you please DM me the cluster id?