Understanding Text_Score Generation for "Ielts" Keyword
TLDR Md.Riad queried why documents with more keyword occurrences don't get higher score. Kishore Nallan clarified that frequency of keyword occurrence doesn't boost ranking to prevent noise.
Powered by Struct AI
Oct 09, 2023 (1 month ago)
Md.Riad

How the text_score generate ?
search keyword : ielts
i found two result from my data
Thats ok.
But the text_match_score is equal.
The keyword "ielts" occurred into 2nd data more than the first data .
So , 2nd data should got more score than 1st one
Kishore Nallan

Look at the score inside text_match_info
Oct 10, 2023 (1 month ago)
Md.Riad

Both are same. But my search keyword occurs more times into 2nd document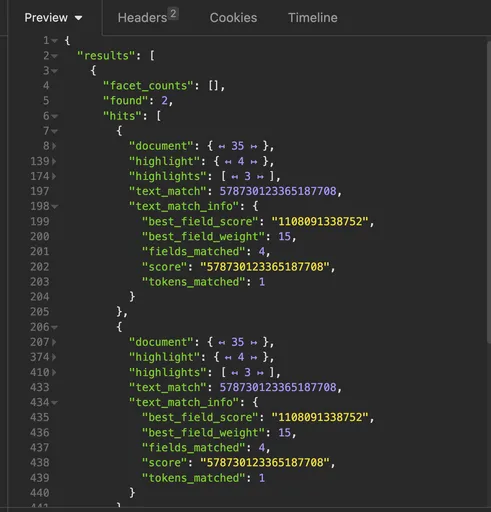 Kishore Nallan

We don't consider frequency of occurrence of word for boosting ranking because that tends to often promote noisy documents and boosts stop words like the, them etc.