Saving Search Parameters and Facet Field Issue
TLDR Jainil raised an issue with saving search parameters in the search UI and missing facet fields. Kishore Nallan confirmed they are working to fix it.
Powered by Struct AI
Apr 05, 2023 (8 months ago)
Jainil

Is there any way to save these search parameters on the search UI? It's annoying to always have to re-input these fields to search for things. (The obvious thing would be to use our own UI).
I see Save preset, but I don't see a way to load a preset to this UI.

Kishore Nallan

In additional parameters, just send preset as preset=foo
Jainil

Got it - I see the ability to set a preset once saved

02:23
But I don't see the facet fields on the side (like I do when I fill it out)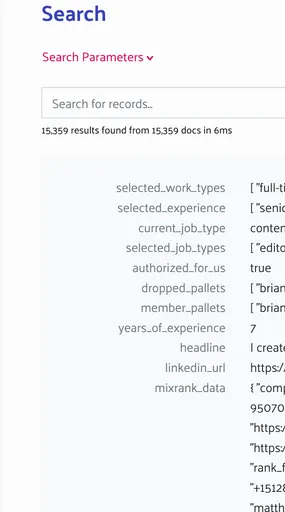 02:23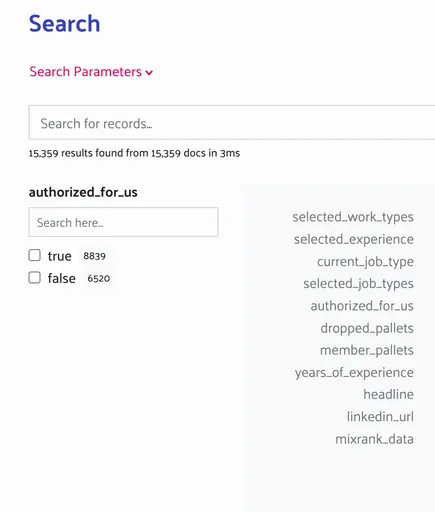 Apr 06, 2023 (8 months ago)
Kishore Nallan

We're working on fixing this. Thanks for bringing this to our attention.
Jainil

02:00
Not to add to this (but might be related) - the facet fields in the search UI don't get prepopulated when making a preset