Resolving HTML Content Search Issues
TLDR Ramy encountered issues with HTML content search within tags. Jason initially suggested adding special characters to the token_separators config but later recommended storing plain text of the HTML content. Ramy appreciated the advice. Ed also weighed in.
Powered by Struct AI
Sep 19, 2023 (2 months ago)
Ramy

Hello
👋
I am seeing a weird behavior (I am sure it can be fixed via some config)
We have some HTML content saved and indexed, but if we do a search by a word within tags with no space between, it will not be matched (although it can be matched if we include the
>
or the full tag`)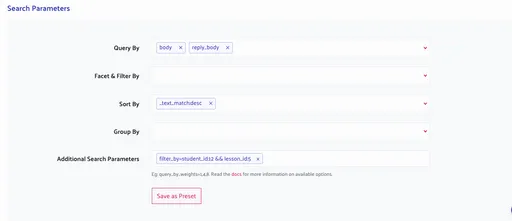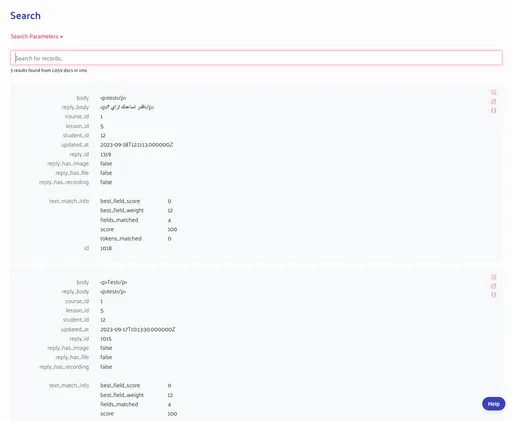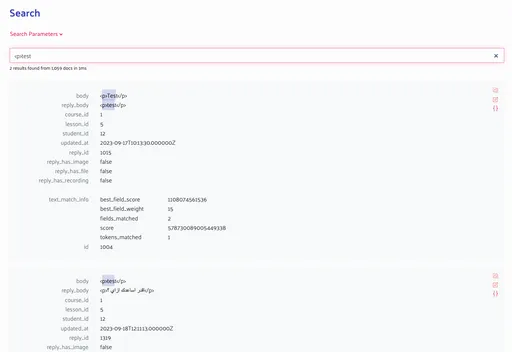 Jason

You want to add < and > to the token_separators config when creating the collection
Ramy

I love how the founders are very responsive
❤️
01:00
should I include the / in the </p> ?
Jason

Ramy

Is separating by these tokens better or storing a plain text of the HTML content and searching in it instead?
Jason

01:54
I originally (mis)interpreted your question as wanting to search the html tags specifically... But re-reading it, I now see what you meant. So following the approach in the link above would be better
Ramy

great, thank you very much
Ed

but I think this is working fine even in html tags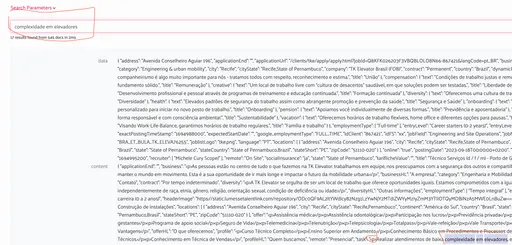 09:11
ah it appears only if you're searching for network engineer and the html tag is in between two words"network <b> engineer"