Limitations in react-instantsearch and Custom Refinement Options
TLDR alex pointed out an issue with react-instantsearch. Jason suggested following up on an open discussion and considering a custom refinement list.
Powered by Struct AI
Jul 04, 2023 (5 months ago)
alex

This message contains interactive elements.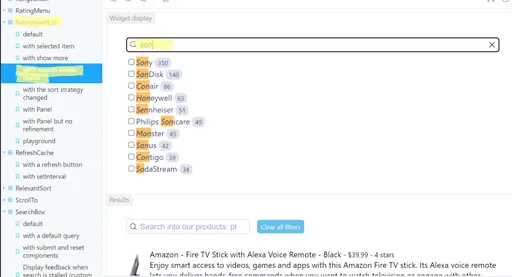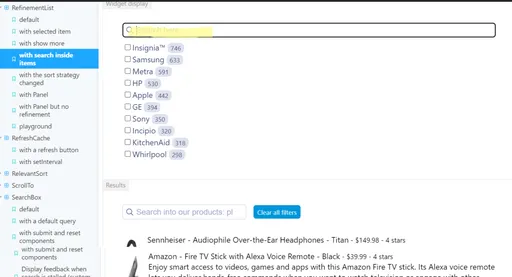 Jason

This looks like a limitation on the react-instantsearch side. I see an open discussion in their repo asking for this, with no response yet:
https://github.com/algolia/instantsearch/discussions/5276
I'd recommend following up there.
Until them you might have to build your own custom refinement list