Jekyll Nav YAML Title Apostrophe Issue
TLDR Nima faces an issue with an apostrophe in Jekyll nav.yaml title. Jason suggests checking the markup for incorrect characters.
Powered by Struct AI
Jun 13, 2023 (6 months ago)
Nima

Hey
Would appreciate any input if anyone has come across this scenario.
I have a title in my Jekyll nav.yaml with an apostrophe, as in "What's New".
This is rendered with HTML encoding in the search hits. Entries with ampersand are rendered correctly.

Jason

I was just looking at another docs site that uses Typesense and I don't see the issue there…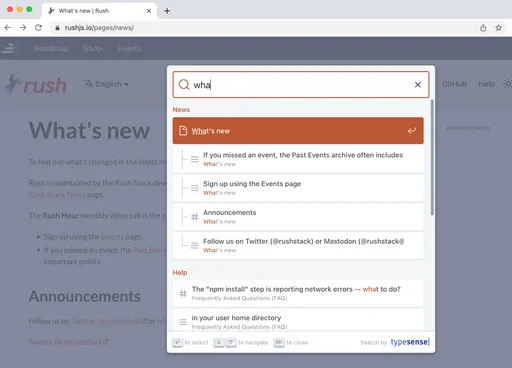 04:19
Could you check if the markup itself has those characters, instead of '