Issues with API Key and Cluster Updates in Typesense
TLDR Jordan was having issues with API key and cluster updates. Jason explained the problem could be due to a split brain situation and suggested a solution. Sai also reported facing the same issue.
Powered by Struct AI
Sep 12, 2023 (2 months ago)
Jordan

Hi! I created a search only api key some months ago, however I'm receiving an error for Forbidden - a valid x-typesense-api-key header must be sent.

What's odd is that the id returned from the /keys query is 0…could this mean that the key is not saved across all nodes in my cluster and the leader finally changed?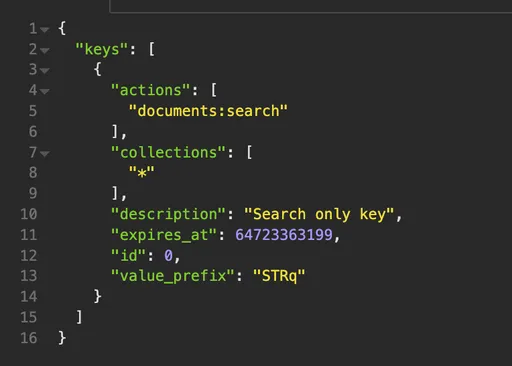 05:16
Alright creating a new search only api key did not help either…
05:25
looks like my keys are only being added on one node of my cluster
😕
Jason

Hmm , could you DM me your cluster ID?
Jordan

This is self hosted on Fly unfortunately. What would be the best way to debug why data isn't being reflected across the cluster via raft?
05:27
I'm seeing a whole bunch of peer refresh succeeded messages so it seems like they're communicating I think?
Jason

It's likely that there's a split brain situation due to an earlier network partition... So for eg, may be two nodes have formed a separate cluster by themselves, leaving out the other node
Sai

facing same issue any idea how to fix it
Jason

Sai Are you running in an HA setup as well?
Jordan

oh that's really interesting..is there an API that can force the nodes to rejoin as a single cluster
Jason

Jordan

ah didn't realize this was considered a lost quorum (makes sense) lemme give this a go
05:39
okay i think the crux of the issue is that my typesense-nodes file is all the same :smiling_face_with_tear: