Increasing Connection Timeout and Import Function Issue
TLDR Jameshwart needed help to increase connection timeout and faced an import function issue. Kishore Nallan guided them and the issue was resolved.
Powered by Struct AI
May 19, 2023 (6 months ago)
Jameshwart

base on the docs we need to increase connection timeout of the library but it wasn't mention where we increase it
Kishore Nallan

When you create the client, there is a connection timeout option.
Jameshwart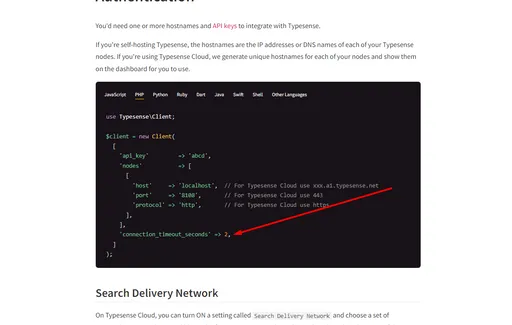 06:01
looks like the import function is not working in our live cluster
Kishore Nallan

06:02
What do you mean by not working? Print the import response.
Jameshwart

06:03
when i say its not working. nothing gets imported to the collection.
06:03
let me try to see the response first.
06:04
found the issue now Thank you