Handling Large Amount of Facet Values
TLDR Dima asked about handling large amounts of facet values. Jason assured that it is fine and suggested setting max_facet_values to a large number.
Powered by Struct AI
Mar 21, 2023 (9 months ago)
Dima

Hi there! What is the best option for a large amount of facet values (like hundreds)?
Jason

Do you mean hundreds of fields with faceting enabled in the schema, or do you mean hundreds of field in the facet_by parameter in a single search request?
Dima

If I understand you correctly, neither one nor other. I mean
facet_counts
, i.e. possible values for a facet, like ingredients
here
: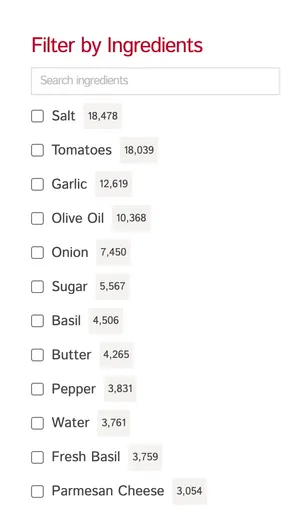 Jason

Ah I see, we call those facet values
09:18
Hundreds of facet values is completely fine
09:20
What matters is the total number of records, across all facet values for a single search query. When the result of a search query crosses say 10M results, we've seen it take a few seconds to compute those facet values…
09:20
Are you running into any issues?
Dima

I feel uncomfortable to set up
max_facet_values
to a big number and then get a few kb more with each request :thinking_face: My case is similar to "Brands"
here
, I have a few hundred thousands of documents and each has association with entity. I don't really need counts itself, only unique values stored in the field
09:30
If I don't need counts, maybe I can use something like query * + group_by entity + include entity to get all possible values for this field / search trough them? :thinking_face:
Jason

You can only fetch a max of 99 groups though
09:42
> set up max_facet_values to a big number
This would be the only way I can think of achieving what you're trying to do
09:42
> I have a few hundred thousands of documents and each has association with entity
This should be fine
Dima