Typesense Cloud Cluster Out of Memory Issue
TLDR Herman experienced an OUT_OF_MEMORY error after updating their Typesense schema. Jason suggested upgrading to 1GB RAM to accommodate the indexed data.
Powered by Struct AI
May 26, 2023 (4 months ago)
Herman

Hi!

I am having some problems with a typesense cloud cluster
I am getting "Rejecting write: running out of resource type: OUT_OF_MEMORY" after making a small change on all the documents

Does any one have any experience with this issue?
Can the cluster be restarted from the typensense cloud UI?
Jason

We don't have the option to restart from the cloud UI.

But that said, since Typesense is an in-memory datastore, memory is directly correlated to the size of the dataset you've indexed. So even if you were to restart, you'll run into the same memory issue if there isn't enough memory to hold the dataset in RAM
06:19
If you can DM me your cluster ID I can take a closer look
06:23
Looks like memory usage is just above the threshold, when you include swap usage as well.
06:23
You mentioned (in DM) that you changed the schema for the collection - may I know what specific change you did?
Herman

yes, we changed a nested property from flat to nested, when updating the firebase extension

the property only includes width and height, numbers
Jason

I do see a marked increased in memory about an hour ago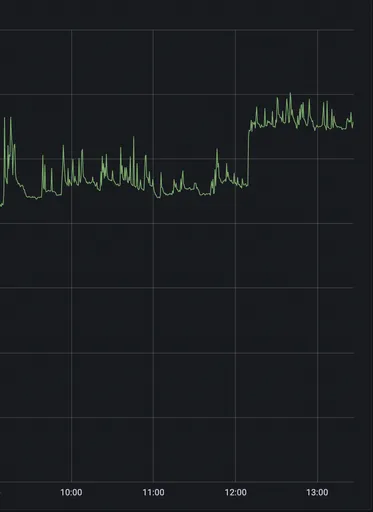 06:28
So the change might have indexed new fields in the existing records potentially that were previously not indexed
06:29
Upgrading to 1GB RAM would be solution to accommodate the data that's currently indexed
06:30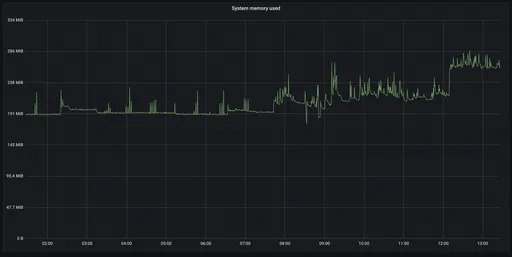 Herman

by not indexed i mean that the field is not present on the "fields"
Jason

Those unindexed fields don't affect memory usage
06:34
You mentioned you changed the collection schema though?
Herman

yes i was not precise, i changed the document structure on not indexed fields
Jason

I see… were there any other changes / traffic pattern changes in the last 5-6 hours? Seems like that's when memory usage started fluctuating
Herman

i couple of hours ago i ran the same migration on all the documents in another collection
06:44
it is a dev/test server, so there is not a lot of traffic