Resolving Error with Schema Config in FE
TLDR KARTHICK faced an error with the schema config, while Jason clarified the need for string fields in query_by, resolving the issue.
Powered by Struct AI
May 27, 2023 (4 months ago)
KARTHICK

I already have schema config for isQuickApply and isExternalApply as bool.But its throwing this error in the FE. Jason Kishore Nallan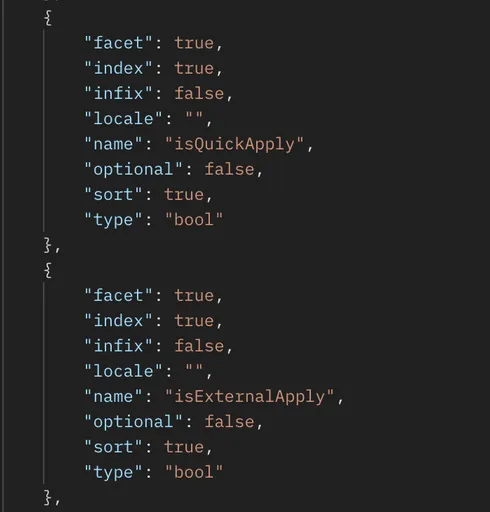 May 28, 2023 (4 months ago)
Jason

It sounds like you've added boolean fields to query_by. You only need to add string / string[] fields to query_by
May 29, 2023 (4 months ago)
KARTHICK

ohhh got it.I thought the schema should be same as we have in the primary db.I didnt notice that.