Query on Generating Suggestions in Demo
TLDR arif asked how the suggestions in a demo were generated. Md explained they're generated from search query aggregation analytics rules. Jason disclosed they manually added them in the demo.
Powered by Struct AI
Aug 22, 2023 (1 month ago)
arif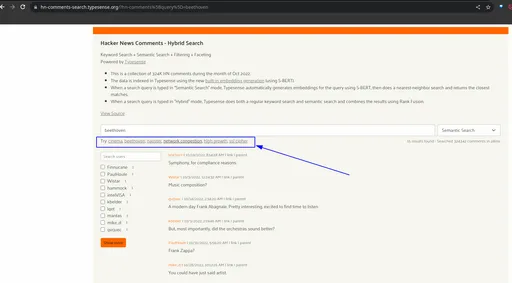 Md

you can enable analytics rules for search query aggregation
arif

So these are the most popular-queries added/enabled by the analytics rules?
Md

Jason

In that particular demo though, I manually added them by hand