Issues with updating Typesense version
TLDR sahubar experienced problems after updating Typesense, Kishore Nallan suggested that an aggressively caching DNS might be the issue.
Powered by Struct AI
Sep 12, 2023 (2 weeks ago)
sahubar

Hi Jason Kishore Nallan
Greetings of the day
I have updated Typesense version v0.25.0 to v0.25.1 now throws error below attached for your reference
Kishore Nallan

I don't see an attachment
sahubar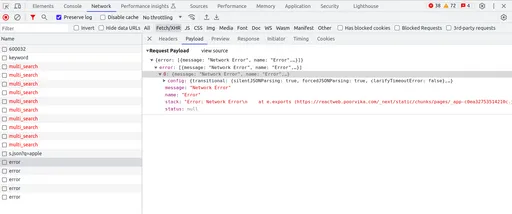 07:53
now i think working search result when i updated version with in 10 minutes not working
Kishore Nallan

Probably old dns was cached
sahubar

ok, Kishore Nallan the dev environment and other environments are also the same like 10 minutes not working ah?
Kishore Nallan

Have you tried querying the Typesense host directly from your machine?
sahubar

yes Kishore Nallan directly hit API postman and front-end applications
Kishore Nallan

Then some service you are using is caching dns aggressively. We have a very short TTL and it's not respecting that.