Customizing Count References and Range Boundaries in Instantsearch
TLDR Vishal asked how to change count references and implement range bounds in Instantsearch. Jason suggested custom widgets and setting up attributes during indexing for these tasks.
Powered by Struct AI
Jun 26, 2023 (3 months ago)
Vishal

For your demos I noticed that the counts are all consistent with the primary search term, in this case commits, is there a way to make the count reference something other than the primary search?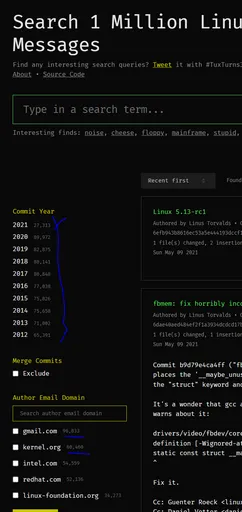 Jason

If you're using Instantsearch UI library, I don't believe this is possible to do. But if you're building your UI, then you can facet on any field as needed
Vishal

I'm using Instantsearch -- ok
04:27
do you know if you can easily range bound it?
Jason

May be there's a way to build a custom widget to do that… and also make it a static bounded list if needed
Vishal

eg lets say you want the various sort choices to be ranges rather than values
Jason

Ah that type of range… for that you would have to setup an attribute which defines the range in your dataset at indexing time
Vishal

ok -- can't bucketize in the ui layer?
Jason

Vishal